VANUATU CLIMATE FINANCE WEEK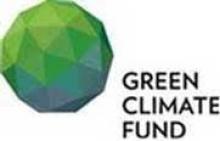 Next Week from 20-24 March, the Vanuatu National Advisory Board on Climate Change & Disaster Risk Reduction will be hosting a series of events in relation to Climate Finance. 
Climate Finance involves flows of funds from developed to developing nations to help us adapt to climate change and to further reduce our emissions through renewable energy.  In 2009 at the UN climate change conference, industrialised countries committed to giving $100 billion a year in additional climate finance from 2020 onwards. So far, over 30 billion USD for climate change has been mobilized globally.
According to the Stockholm Environment Institute, from 2010–2014, a total of 49.4 million USD in grant finance was allocated to Vanuatu for activities that targeted climate change objectives.  Of the Vanuatu Climate Finance, 57 % has been for mitigation activities like solar energy, 40% for adaptation, and 3% targeted both objectives simultaneously.  Just last year, Vanuatu was approved for a grant of over 23 million USD by the Green Climate Fund. 
Vanuatu is working on a Roadmap to ramp up support to the levels of Climate Finance it needs to support our vulnerable people.  Climate change affects all sectors including agriculture, education, health, access to safe drinking water, and improved disaster resilience, but these are also basic development objectives. Therefore if the aim is climate-resilient development we need to make sure that new and additional finance is invested for climate change in Vanuatu and not just re-labelling of  development aid.  
Climate finance is a central part of the international climate change negotiations in 2017.  Under the UN, a new fund has been set up called the Green Climate Fund (GCF), which will be the main channel through which climate finance is allocated. The GCF is controlled by a Board on which developed and developing countries are equally represented. In 2017, Vanuatu will be fighting to ensure that we get more direct access to funding so we do not have to keep going through international intermediary institutions and being subjected to their rules and conditions.
That is why next week, Vanuatu's NAB has invited all Climate Finance projects to come to Vanuatu to develop joint action/workplans so that we are moving forward in a coordinated and effective way.  Stakeholders will have a chance to meet with and contribute to detailed workplanning of the DFAT/GIZ Climate Finance Readiness for the Pacific (CFRP) Project, USAID/SPC Institutional Strengthening in Pacific Island countries to adapt to Climate Change (ISACC) Project, USAID Climate Ready Project, and the Vanuatu-GIZ Climate Readiness Program.  On Tuesday 21 March at 8:00am at the Ministry of Climate Change, there will be a special info session on the Green Climate Fund.  By the end of next week, Vanuatu's climate finance aspirations will become operationalized as NAB continues to refine its draft Climate Finance Roadmap.  
For more information contact the National Advisory Board on Climate Change & Disaster Risk Reduction on +678 24686 or visit www.nab.vu.