REPATRIATION OF STRANDED CITIZENS TO BEGIN AS ORDER GAZETTED: NDMO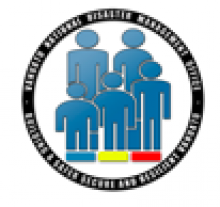 The National Disaster Management Office (NDMO) has confirmed the repatriation of over 300 Vanuatu citizens stranded overseas due to COVID-19 pandemic will begin soon.
The Minister responsible for Meteorology, Geological Hazards and Climate Change Honourable Bruno Leingkon on the advice of the National Disaster Committee (NDC) had signed an Instrument of Directions to Government Agencies relating to COVID-19 and Tropical Cyclone Harold Order No. 77 of 2020 on Friday 22 May and was gazetted on Saturday 23 May 2020.
The Order was made based on the Disaster Risk Management Act 23 of 2019 following approval by the Council of Ministers (COM).
NDMO Director Abraham Nasak confirmed the Order No. 77 will now allow the repatriation exercise to begin for all Vanuatu Citizens who are still stranded overseas.
The following Directives have been issued to different government agencies and senior officials under the Amendment order: 
The Ministry of Internal Affairs, The Ministry of Finance, the Ministry of Infrastructure and Public Utilities (MIPU) and the Ministry of Foreign Affairs must ensure that all Vanuatu citizens who are authorised by the NDMO to be repatriated back to Port Vila are repatriated subject to such conditions as may be imposed and supervised by the NDMO and the Ministry of Health.
Non-citizens who are authorised to travel into Vanuatu by the NDMO are allowed into the country subject to such conditions as may be imposed and supervised by the NDMO and the Ministry of Health.
The MIPU must ensure that Port Vila Bauerfield International Airport is the only international port of entry for the purposes set out under the repatriation order.
NDMO Director stated that Vanuatu citizens stranded in Australia, New Zealand, Fiji and New Caledonia will be repatriated home as of this weekend.
"All returning citizens from countries with COVID-19 will go through 14 days of isolation in Port Vila during which the Ministry of Health team will monitor their health as part of the quarantine measures imposed in country," he said.