Malekula Island to still receive relief supplies from NDMO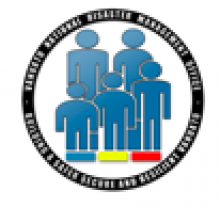 The National Disaster Management Office (NDMO) has confirmed that the affected communities in the island of Malekula will continue to receive relief supplies from the national government towards the damage caused by Tropical Cyclone (TC) Harold this week.
According to the logistic team at NDMO, Touaraken 3 will be loaded with food supplies for Malekula as of Monday this week and will be transported to the island soon.
The island of Malekula in the Malampa Province was also hard hit by TC Harold and will continue to need relief supplies and support from the national government in the coming months.
This confirmation came following the temporary lock down issued by NDMO over the weekend for the island of Malekula and its surrounding offshore islands due to the breach of COVID-19 prevention and containment protocols as per the current State of Emergency (SoE).
The Director of NDMO Abraham Nasak had issued an instruction over the weekend advising all government stakeholders that due to the breach of COVID-19 prevention and containment protocols that occurred with the interaction of few locals on the island with the Amazon Ship crews.  The ship is a copra cargo vessel from Philippines that went ashore Malekula Island to buy copra.
Following this instruction, NDMO is banning all people from traveling in and out of the island of Malekula by sea and by air for the coming days.
This instruction is done in accordance with the Disaster Risk Management (DRM) Act 23 of 2019 State of Emergency (SOE) order 46 of 2020 and the DRM Act 23 of 2019.
Further investigation will be conducted by relevant authorities to determine further actions and further instructions will be provided after the investigation findings are provided to NDMO.