Call for Nominations: PICAN Board Positions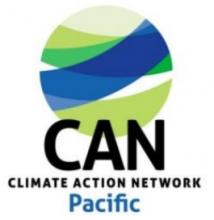 Ni Sa Bula,
We would like to open nominations for vacant PICAN board positions in accordance with the new PICAN Board Guiding Principles and Terms of Reference. We currently need 2-3 more board members, if possible reflecting the balance and composition of PICAN including geographic and gender balance.
The board has the responsibility to oversee the conduct of PICAN's business and to supervise the Secretariat under a 2 year term. Persons resident in or citizen of any PICs or territories and working for a PICAN member organisation are eligible to be nominated to the PICAN Board.
The attached detailed Guideline and TOR explains more about the duties of board members and eligibility. Please read through this if you would like to nominate yourself or a member of your organisation.
Individuals or organisations can nominate board members using the attached Board Candidate questionnaire. Please send the filled out nomination form to Ashwini on ashwini.prabha@yahoo.com by close of business on Wednesday 28 June.
The updated/attached document will now guide the role and functions of the PICAN Board in delivering the tasks assigned to the Board by the members of PICAN. 
This is an exciting year to be engaging on the board and in PICAN generally due to Pacific leadership in Climate Change. Hence, we look forward to receiving your nominations.
Vinaka in advance,
Ashwini Prabha
On Behalf of PICAN Board