Application Invitation: 2018 UNLEASH Sustainable Development Goals Innovation Lab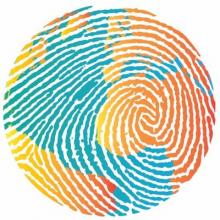 30 May - 6 June 2018, Singapore
Sponsorship available for up to 20 Action4SD Members
Action4SD is delighted to be a partner for the upcoming UNLEASH SDG Innovation Lab which will convene 1,000 cross-sectoral leaders, under the age of 35 from around the world to design and deploy scalable solutions for the Sustainable Development Goals. The conference organisers have offered full sponsorship (details below) for up to 20 civil society innovators from the Action4SD community to participate in the eight day innovation lab to co-create high-impact SDG implementation programs. At the end of the Innovation Lab, winning ideas will receive pro-bono technical support and be eligible for financial-backing to implement their sustainable development solutions.
There are eight themes for SDG talents to work on at this year´s Innovation Lab:
SDG 2: Zero Hunger
SDG 3: Good Health & Wellbeing
SDG 4: Quality Education
SDG 6: Clean Water
SDG 7: Affordable & Clean Energy
SDG 11: Sustainable Cities & Communities
SDG12:  Responsible Consumption and Production
SDG 13: Climate Action
The application deadline is 11 February 2018 (17:00 GMT) and will be evaluated on five primary criteria:
Demonstrated passion and commitment to solving some of the world's pressing challenges
Possession of a creative and innovative mindset
Proven track record of making contributions to social causes
Willingness to engage in co-creation with peers and experts
High proficiency in English with the ability to engage in complex discussions 
The application has 5 parts covering basic personal details, current work that contributes to the SDGs, ideas and interests for the UNLEASH SDG Innovation Lab, your profile and skills, and participation conditions. Apply here. 
Sponsorship
Approved Action4SD applicants will be eligible for sponsorship to participate in the UNLEASH SDG Innovation Lab, covering all travel, accommodation, meals, and program related costs. Successful applicants will be asked to pay a $150 participation fee to help cover the registration and logistics costs for the global meeting. If you are unable to pay this fee you will be able to apply for a scholarship. More information about the 2018 UNLEASH SDG Innovation Lab.
Action4SD Membership
If you have not yet become a member of the Action4SD platform, join the global movement of 1700 civil society organisations & initiatives from over 110 countries. Sign up! For information about Action for Sustainable Development´s involvement in the 2017 UNLEASH SDG Innovation Lab, see here.