CARE launches new Climate Change Strategy 2013-15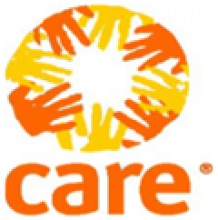 Climate change is already having a serious impact on poor and marginalised communities around the world and the severity of its impacts will increase over time unless we take urgent action now to decrease the emissions of greenhouse gases, such as CO2. We are already seeing more frequent extreme weather: drought, heat-waves, floods and storms. Poor communities are disproportionately affected by climate change because they lack the resources to respond and are denied the basic human rights that would enable them to strengthen their resilience to environmental shocks.
Climate change is a profound and fundamental threat to CARE's poverty-fighting mission. It is a perverse and unacceptable injustice that the world's poor, who are least responsible for causing climate change, will suffer its most devastating impacts. 
We can be proud of the fact that CARE is already doing much to help people prepare for and adapt to the impacts of climate change. Given the slow progress of global efforts to address and tackle the problem, it is also encouraging that we have a solid foundation of expertise and experience on which to build, including climate change projects underway in some 30+ countries around the world.
But, given the enormity of the challenge, we must do more. Today, I am pleased to share with you the new CARE International Climate Change Strategy 2013-15. Drafted by colleagues across CARE and coordinated by the Poverty, Environment and Climate Change Network (PECCN), the Strategy will help us to align and increase the impact of our global efforts on climate change. I hope you take the time to read the Strategy and to consider how you can join with colleagues and partners across our organisation and the world to implement it.